If you like houses that is modern and great location, you are right place. I hope you enjoy this blog.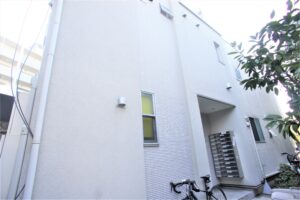 BUREAU D LIBRE is one of middle size share house in our properties and has 3 floors. 1st floor is for male, 2nd floor is for both, 3rd floor is for female.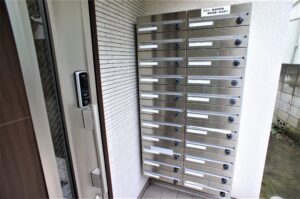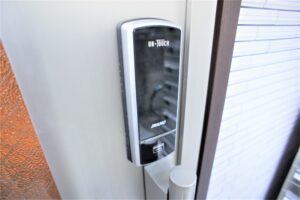 ★There are mail boxes individually and auto lock system.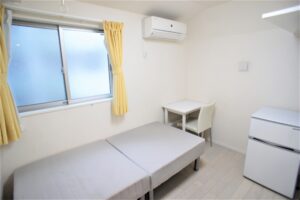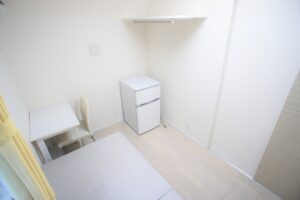 ★This is room 303, for female. There are a bed, a desk/chair, a fridge, a AC, a pair of curtains, poles for drying indoor and 2 shelfs.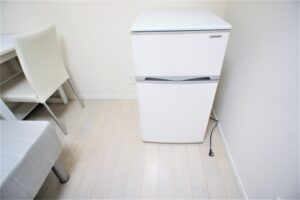 ★Each room has a 2 door fridge, enough storage for single.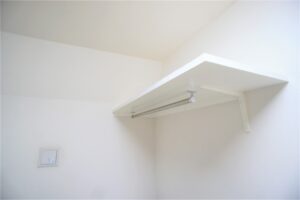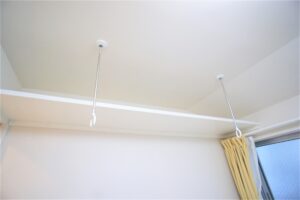 Actually I don't really see share houses which have shelfs like them especially with hanging poles. Usually tenants need to place storage on the floor but if you can put belongings, not on the floor, you would keep the room specious as same as viewing.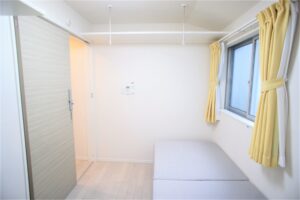 Rent is ¥62,000 per month, included common fee, the size is 6.44㎡ and as I as said this room is on 3rd floor (female only). Let's move on next, room 107 (male only)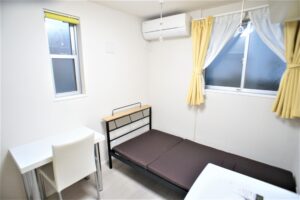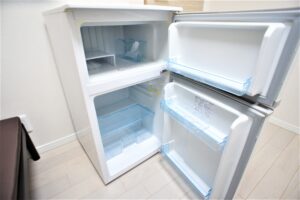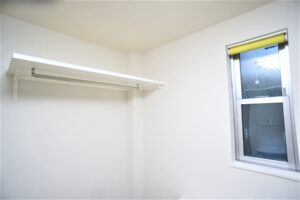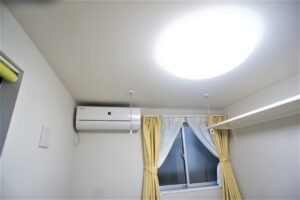 This room 6.56㎡ and ¥59,000 per month, located 1st floor (male only).
☆☆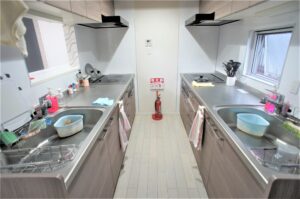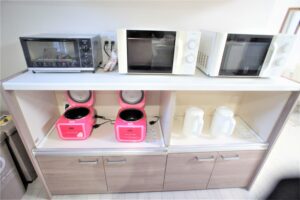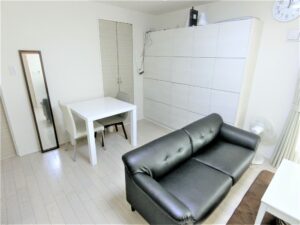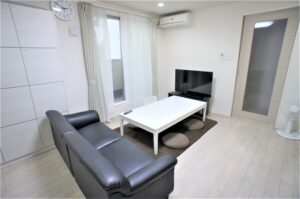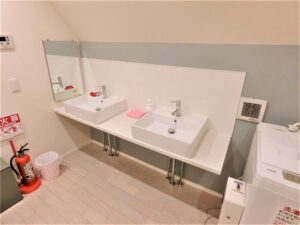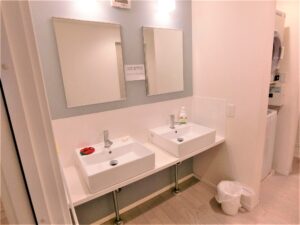 ★3rd floor sinks(left)and 1st floor's (right).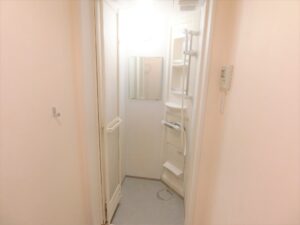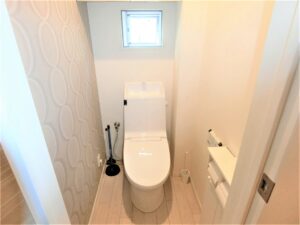 ★Cleaning staff come twice a week and supply hand soap and toilet roles.
☆☆
Have you ever heard Tokyu Oimachi Line? BUREAU D LIBRE is located 4 mins by walk from Ebaramachi station on it. It seems little railway but very convenient! Ebaramachi is 4 stops from Oimachi station, takes you about 6 mins. In Oimachi you can transfer JR Keihin Tohoku Line and Rinkai Line, and they cover Shinagawa of course and Shinkiba, Yokohama, Saitama area as well. Super popular spot Jiyugaoka, on Tokyu Toyoko Line is  reached directly from Ebaramachi and you can get to Shibuya too. That's reason I recommend BUREAU D LIBRE!!
Click here to send inquiry! You can send message or call us 03-6273-9480 (Wed/Sun/Public holiday closed)