We have a new promotion for MIRAIZU KAMI-ITABASHI!!! We usually ask ¥44,000 (tax included) as initial fee but just this time it's all free!! You will be asked only guarantor company's register fee ¥10,000 + rent of the month. (Depending on move-in date, we may ask you pay rent for next month). Please ask us the details.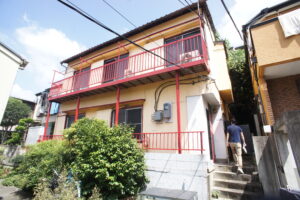 MIRAIZU-KAMI-ITABASHI is a retro Japanese flat but renovated for share house with keep the cute retro style. It's located in a peaceful residential area, most close station is Kami-Itabashi, Tobu-Tojo Line. It takes you about 15 mins to get to the house but there are many stores and restaurants around station. You would find lots favorite places.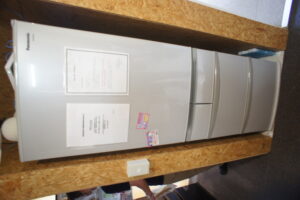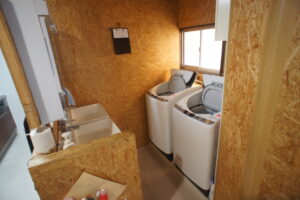 Washing machine is free!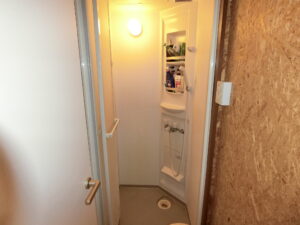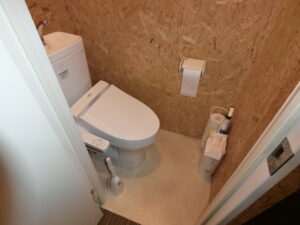 There are shower booth and toilet 2 each.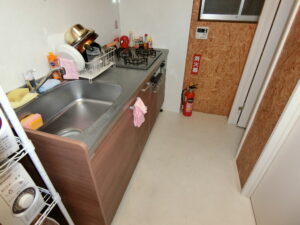 We provide kitchen gears.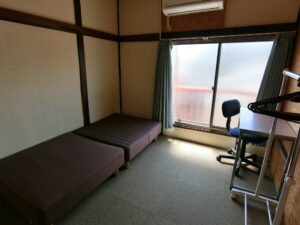 In MIRAIZU KAMI-ITABASHI, rent is depending on size of room. As a sample this room (#202) is ¥35,000 per month. All room come with a bed, a AC, a desk/chair, curtains and a small wardrobe. 
★★
MIRAIZU-KAMI-ITABASHI is exclusively for male. If you got disappointed because you are female, just ask us and tell your preferred location or budget etc.. we will try our best for you. Email: hippo@hmn-net.co.jp