What's CONBINI??
If you have ever stayed in Japan, you would feel Japanese convenience stores are quite different than other countries. I was also surprised when I went to convenience stores in AU and US. The reason why, I realized Japanese "conbini"=shorten word of convenience store, is almost magic because there are tons of variety items in each stores. besides, a property of each store is not large but still they would be able to cover most daily essentials or something you need to get suddenly. 
I have also many experiences that be helped by conbini. I bought shampoo & conditioner in small bottles (just needed for a day), cheap but enough quality cosmetics (including skin care items) when pharmacy closed. One of my friend bought could buy even an underwear. Yes, most of conbini have food, books, magazines, drinks (alcohol and soft drink), items for pets, daily essentials, cosmetics, clothes, stationeries etc. Plus there are many services example you can pay bills, you can buy some tickets, you can use ATM and currency exchange as well.
If you imagine convenience stores are just same in all countries or you imagine it is like shops in petro, I would recommend to go conbini straight away after landed, even in airports'!!
7-ELEVEN – Welcome to Japan! (sej.co.jp)
In Tokyo, you would see conbini everywhere probably one per 100 meter in crowed area such as Shibuya, Ikebukuro etc. That's also made me surprised because finding convenience stores wasn't easy in overseas compare to Japanese. In fact conbini was the first place that I ran in after spent time in AU for a year and I returned to Japan for vacation. I missed so so much onigiri (rice balls) and kara-age (seasoned soy sauce, ginger etc. It's like fried chicken) then I just ran and grabbed them, and I got so relieved. I ate 2 onigiri and 3 peace of kara-age just within 10 mins!
AMAZING FOOD
What do you expect food at convenience stores ? Just imagine when you arrived accommodation for tonight, and you are getting hungry… Let's take a look on Seven Eleven!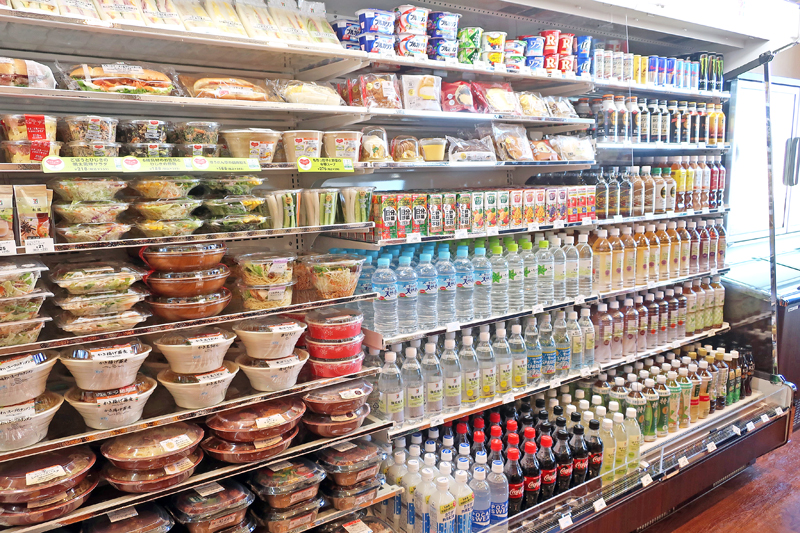 This is an ordinary example inside Seven Eleven and official website (JP) says that they have sushi, onigiri, bento (boxed meal), bread, sandwiches, donuts, noodles (spaghetti, ramen, soba, udon), gratin, doria, salad, sweets, ice cream, hot snacks, frozen veges and fruits, oden, Chinese steamed buns etc. In addition they release new items every single week! You would find something brand new every time you visit. 
ATM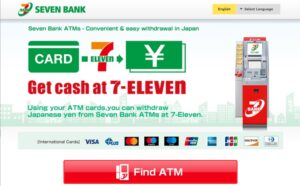 Get cash at 7-ELEVEN Using your ATM cards | Seven Bank
Stores with foreign currency exchange machines (sej.co.jp)
Checking where ATM machines are was very important to me at new place in overseas, otherwise I get into trouble. I don't remember how many times I wished ATM be set next to my share house. Although it's getting decrease to use cash, however you would need cash especially when you buy something at small shops or visit countryside and pay for small amount. It's simply easy and you don't have to pay fees. Most of conbini have ATM and good thing is you can withdraw by credit card too. If you have questions, you can use telephone to speak to technical staff. Especially English is available 24/7. 
Some stores in Shinjuku, Akihabara, Roppongi, Ueno, Asakusa, there are currency exchange machines. It's quite limited so I recommend to check out in advance. Many people from overseas make bank account at Yu-cho, JP Post Office's bank. It was take us time to find ATM of Yu-cho bank because there ware not many in town but Family Mart does. It would be useful for Yu-cho users.
WIFI SERVICE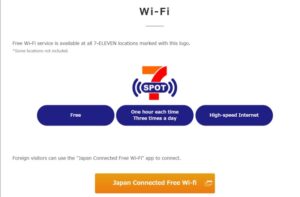 Japan Wi-Fi auto-connect | Automatic Connection App For Free Wi-Fi (ntt-bp.net) 
How to use the free Wi-Fi internet connection | FamilyMart
What would you do if you leave airport without any organize of SIM to use your mobile in town? There are apps which are able to use off-line though you can use high speed WIFI at conbini. Those 2 conbini, Seven Eleven and Family Mart are 2 big chain so you would find them everywhere! Plus most accommodation have own WIFI. So you don't have to worry for awhile.
Conbini can be one of unique culture.
I do think so seriously. Those products and service above are just part of them. You would enjoy explore ( even small space) all over the store! 
★★★★
You may like…
Our properties…
【SETAGAYA】HIPPO HOUSE SAKURA【TOKYO】
HIPPO HOUSE KAGURAZAKA (EXCLUSIVELY FOR WOMEN)
【3 MONTHS HALF RENT】BUREAU D LIBRE