International guest house. Meet friends from all over the world
DK HOUSE WARABI
Location of the house is in the middle of living area. Each room has enough built in furnitures. The house has airy rooms that have lots of sunshine.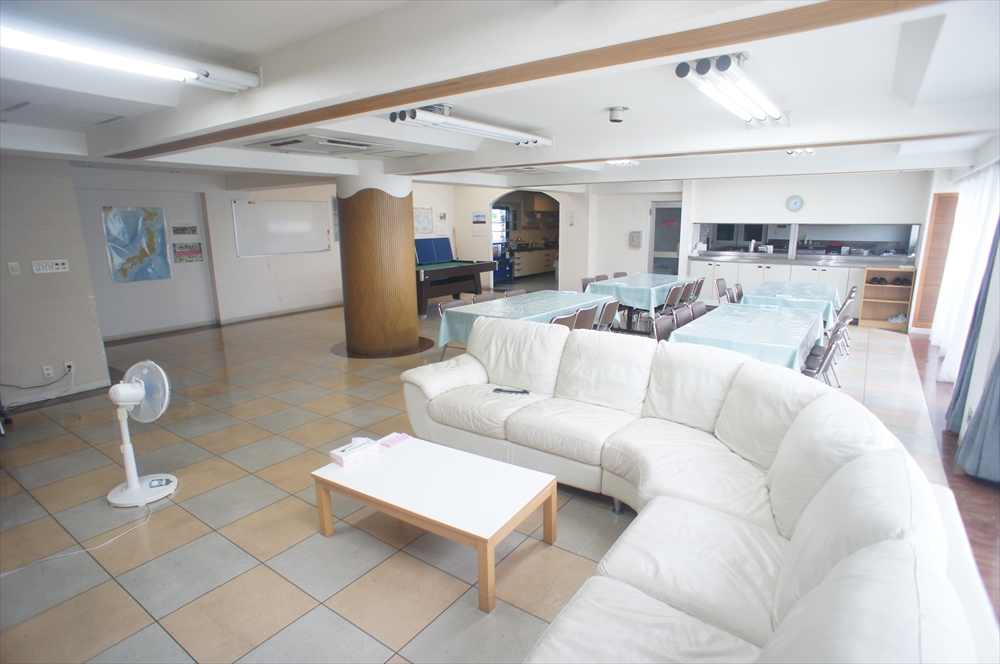 UPDATE INFORMATION
Room rent:
Yen 55,000/month   If the rent period is less than 6 months!
Common fee:
Yen 12,000/month!
INFOMATION
=============================
School / Corporate sales customers
Call for Daichikosan Co.ltd
TEL:03-3273-2122
URL:http://www.e-guesthouse.com/apply/
=============================
Details of DK House Warabi:
・Address: 2-32-5 Minami-mahi, Warabi-shi, Saitama pref. 335-0003, Japan
・Number of rooms: 146 rooms (each room is 13.2 ㎡)
・Furniture and equipment: Wooden furnitures, Closet, Air conditioner, Desk, Chair
    Bed with drawer, Refrigerator.
 Wi-fi is available in each room and common area in the ground floor.
Contract period: Minimum 3 months
Initial Cost:
Yen 21,600  Move in fee
Yen 10,000  Guarantee fee (Ithinkrent 4.25% of monthly rent amount)
Yen 10,800  Move out fee
In addition to the above, the first and second month room rent and common fee 
is required at the time of move in.
Room rent:
Yen 55,000/month   If the rent period is less than 6 months.
Common fee:
Yen 12,000/month
Common fee covers internet connection, with WiFi, cunsumables such as
toilet paper, dishes liquid and other detergents. cleaning in commen area
5 times/week by professional cleaner.
Move out:
One month prior notice is required to move out, in case to move out before matsurity date of the contract.
If you want to leave on 15th july under the contract with matsurity 31 Dec, for example,
move out notice must be given to the management by 14th Jun.
In other word, if noticing move out on the day of move out on 15th July, we charge 1 month rent. 
Other cost
・Yen 10,800  Renewal fee
・Yen 10,800  Room change fee/change + actual cleaning cost.
・Yen   1,080  Bike parking/6months (if needed)
・Yen 10,800  BeddingTental (if needed), No charge, if you bring your own bedding set by yourself.
Flow to move in
・Application: Present filled apprication form together with copy of passport, visa and other relevant documents.
・Credit approval: It usually takes couple of days to get  credit approval from guarantor.
・Reservation: Once remittance to the designated bank account is confirmed, reservation is completed.
・Rent contract sheet  is signed at DK House Warabi when move in.
 Please bring slipper for indoor use.
LOCATION
TRAFFIC ACCESS
・ 12 minutes walk to Nishikawaguchi station of JR Keihin Tohoku Line.
・ Time to major stations from Nishikawaguchi station (minutes):
PHOTO GALLERY