International guest house. Meet friends from all over the world
bureau d Libre
Shared house 3 minutes from Tokyu-Oimachi Line 「Ebaramachi」station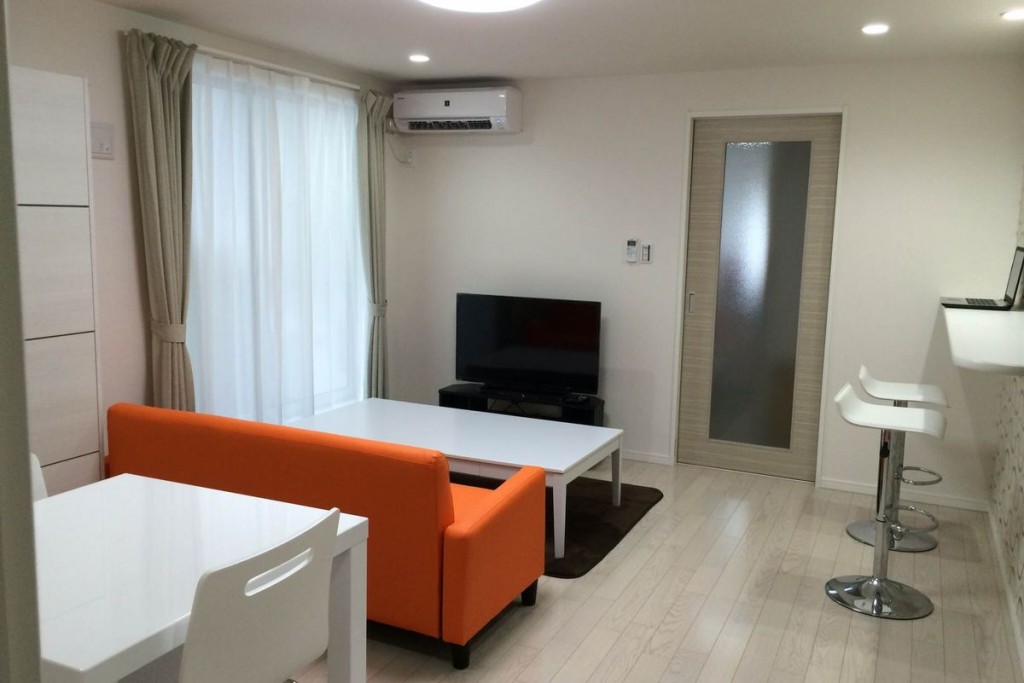 UPDATE INFORMATION
1 room will be available on June
INFOMATION
"BUREAU D LIBRE" is Fashionable, Cleaned Share house.
It takes only within 25min to Tokyo main-area(Shinagawa, Tokyo & Shibuya Sta.).
Station is very close ; it's in a quiet residential area.
Info about building(*having 20 rooms):
[1F] Public floor
[2, 3F]women-only floor & 2 kitchen(IH is equiped)
No keys- You'll use ID number, instead of key(So, you don't have to worry about losing it!)
Free WiFi, Showers- available any time!
Address: 〒142-0053
5-11-10, Nakanobu, Shinagawa-ku, Tokyo
Capasity:20 rooms(Single room)
Room Facilities:Bed/Fridge/Air conditioner/Desk/Chair/Wi-Fi
Public Facilities:Living room & Kitchen (2)・Bath room (3)・Wash room(3)・Bath room(toilet)(3)・Laundry(3)・Driers(2)
Public Devices:PC(1)・TV・Air conditioner・Vaccum cleaner(2)・Microwave(2)・Pot
Administration:Patrol/1~2 times per Week
Cleaning of public space: 1~2 times / week
LOCATION
TRAFFIC ACCESS
Traffic: Tokyu Oimachi line "Ebara-machi st." 3 min by foot
Tokyu Oimachi line &Tokyu Ikegami"Hatanodai st." 9 min by foot
PHOTO GALLERY
FLOOR PLAN